MI Trucking Association Truck Driving Championship 2012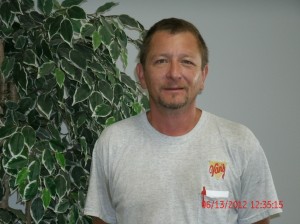 Rob Potter represented Van's Delivery June 8-9, 2012 in Lansing MI at the MI Trucking Association 2012 Truck Driver Championship in the Flatbed Division. The competition includes a written test, pre trip inspection and drive on the course. This was Rob's first year to compete and he did very well coming in 4th place. The top three scorers in his division were all veteran competitors. To be eligible to compete Rob had to be accident free and with the same employer for the 12 months preceding the event. First place finishers in each category proceed to the National competition.
Rob and his wife attended the Saturday night Awards Dinner along with Van's volunteer workers Nathan and Crystal Conklin and Sharon Conklin. Lucas Conklin age 8 attended the Children's Pool – Pizza Party.