Providing dependable, professional trucking for over 95 years
We are equipped to handle the transportation of machinery, raw materials, coils and every commodity in between.
Van's Delivery Service specializes in single and multi-stop truckloads that deliver throughout our 32 State operating range that spans East of the Rocky Mountains.  We also have a Brokerage Service with the authority to service the lower 48 states. By partnering with our network of reputable and reliable carriers we are able to meet your national needs. We have the capabilities to truck 64,000 pounds of steel across the State of Michigan, or deliver one small skid across town or deliver a truckload anywhere in the country. Our goal is to make your job easy by handling your supply chain needs in the most cost effective and efficient manner. We have been delivering Courtesy and Promptness Assured Since 1925.
20′ Pup Trailers
Tractor Trailers
Dry Van Trailers
Flatbed, Conestoga and Curtainside Trailers
Stretch Trailers
Drop Deck Trailers
Dedicated Logistics (Private Fleet Outsourcing)
Interstate Carrier Authority (34 States)
Brokerage Service in the lower 48 States – all types, including oversize
Power Only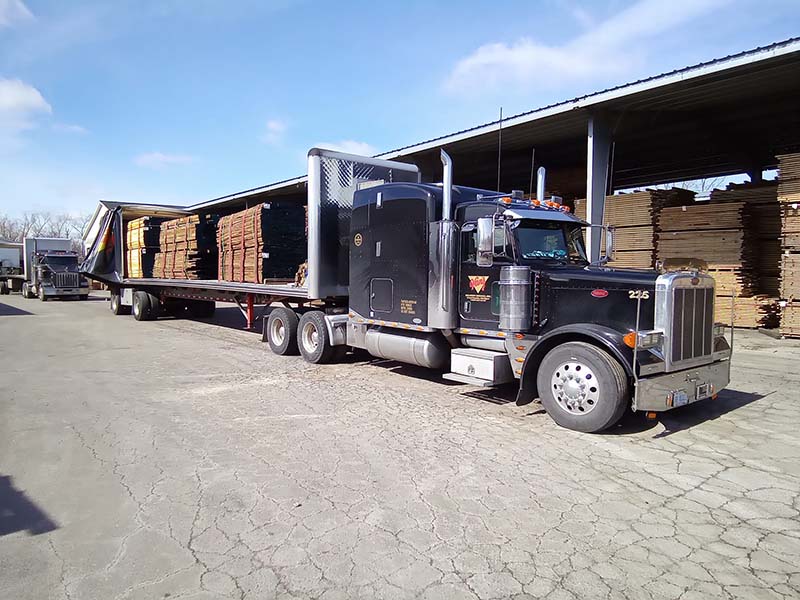 Storage Trailer Rentals
Mobile Storage
Competitive Rates
Clean dry storage delivered to your site anywhere in West Michigan
Are you looking for a cost effective solution for additional storage space in West Michigan? How about using one of our clean and dry 48' or 53′ storage trailers. We refer to our storage trailers as mobile warehouses and can be just the ticket for your additional storage needs. Give us a call to check rates and current promotions.
Van's Delivery Service is a first rate company to work with. Their friendly staff always answers my calls quickly and efficiently...more!
This company employed my father for over 20 years. He drove truck and worked the warehouse before retiring. He worked for John and Jean and then their children...more!
I've worked at Van's for over 21 years.  They are a great family to work for and treat you like you're someone special.