Warehousing Grand Rapids, West Michigan- Van's Logistics Service
Public and Contract Warehousing with Rail Docks and Food Grade Capabilities in Michigan and the Mid West
---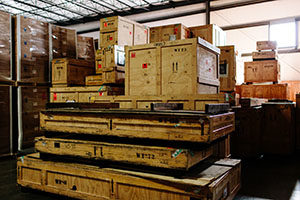 Van's Logistics Service, LLC provides a broad spectrum of public and contract warehouse services in Grand Rapids, MI. We are currently operating approximately 300,000+ square feet. Our services include, but are certainly not limited to, rail docks, cross-docking, storage, intermodal container loading and unloading, re-pack and labeling. Current products handled include food grade products, consumer goods, lumber and building supplies, ferrous and non-ferrous metals, and more. In conjunction with our sister companies, we feel we are positioned to handle all of our customer's needs - from inbound, to storage and processing, to shipment, to final destination.
Rail Dock Facilities in Grand Rapids, Michigan
Our rail dock in Grand Rapids, Michigan is located on the Marquette Rail line (Genesee & Wyoming) and can handle up to 3 flat cars or 4 box cars. Included in our services are:
Capabilities for skidded loads, lumber and metals
Cross dock facilities and can load trucks directly from the rail cars, or we can store your product in one of our warehouse facilities in the Grand Rapids area
Public warehousing facilities and can store your product long term or short term
Hi-lo's and clamp trucks capable of handling up to 14,000 lbs
Moving and storing of rolled paper, lumber, metals and skidded materials.
Call us TODAY at 1-888-SAY-VANS or click here to request a QUOTE.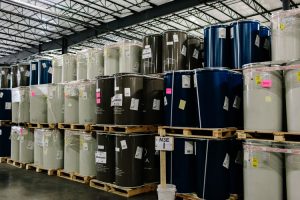 Click here to view our Standard Contract Terms and Conditions for Merchandise Warehousemen.
Request a Quote for Warehousing in Grand Rapids, MI
Public and Contract Warehouse Facilities in the Grand Rapids area
2280 Turner NW,
Grand Rapids, MI 49544
Featuring:
Cross Docking
Container Deconsolidation
Customized labeling
24/7 Customer Portal Access to inventories and documentation
Ambient and temperature controlled storage
Long and Short Term Storage
Stand alone or shared space
2474 Turner NW,
Grand Rapids, MI 49544
Featuring:
Rail Dock
Rolled Paper and Lumber Storage
Container Deconsolidation
Customized labeling
24/7 Customer Portal Access to inventories and documentation
Ambient and temperature controlled storage
Long and Short Term Storage
Stand alone or shared space
2640 West River Drive,
Grand Rapids, MI 49544
Featuring:
Food Grade Storage
Container Deconsolidation
Customized labeling
24/7 Customer Portal Access to inventories and documentation
Ambient and temperature controlled storage
Long and Short Term Storage
Stand alone or shared space